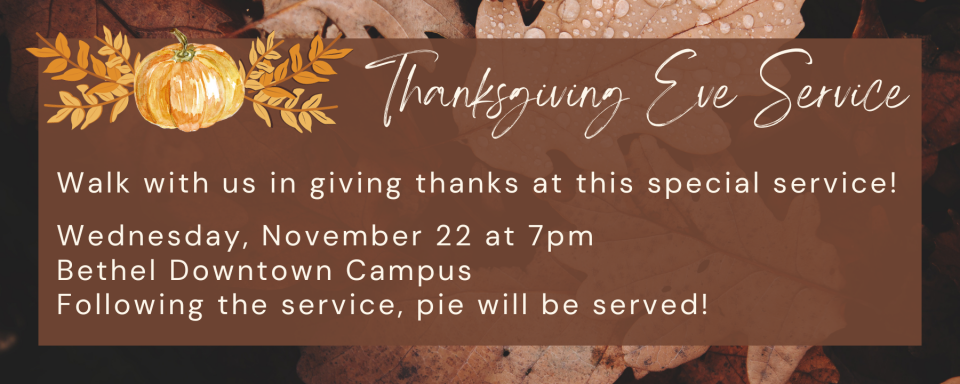 Wednesday, November 22, 2023, 7:00 PM - 8:00 PM
Come together with words of praise, music and messages at this special worship service to praise God for His abundant gifts!
Following the service we will join in fellowship and enjoy delicious pie in the Fellowship Hall!
Donate a pie for the Thanksgiving Eve Service fellowship - click here!
Wednesday, November 22
7:00PM-8:00PM
Bethel Downtown Campus