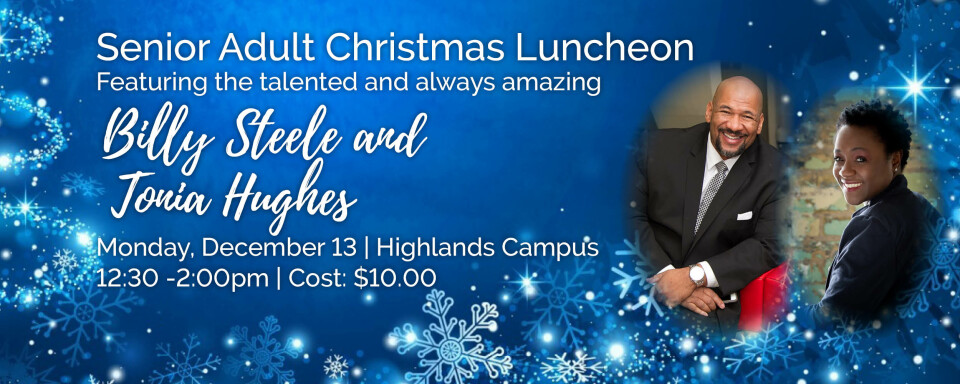 Monday, December 13, 2021, 12:30 PM - 2:00 PM
WHAT: A Senior Adult Lunch
WHEN: Monday, December 13 from 12:30 - 2:00PM
WHERE: Bethel Highlands campus sanctuary
WHY: To gather with friends and enjoy songs of the Christmas season from the always amazing Billy Steele and Tonia Hughes
WHAT TO BRING: Just yourself
COST: $10
WHAT TO EXPECT: A great meal (many thanks to Bethel's favorite caterer, Katy) and a fun, spirited bit of time enjoying the wonderfully talented, Billy Steele and Tonia Hughes
We'll be in the sanctuary (we'll follow the most current CDC guidelines that day). Our commitment is to your health and safety AND enjoying some time together.
Please register by Wednesday, December 8 to reserve your spot. This will assist us in planning.
Don't hesitate to call the office (715.386.8821) if you have any questions.