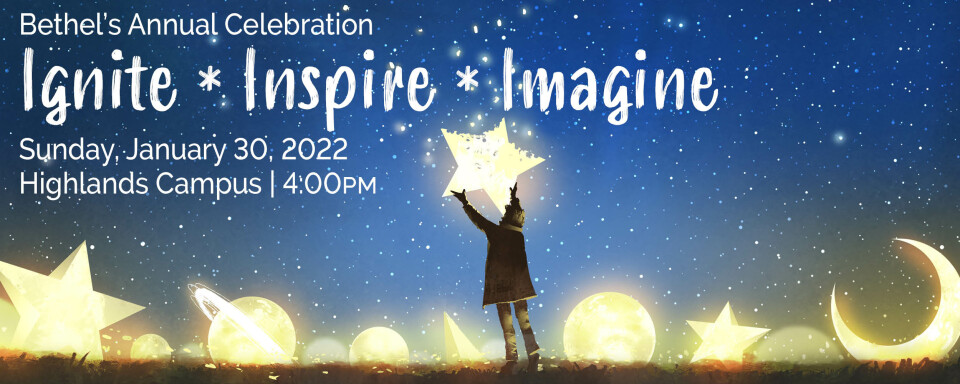 Sunday, January 30, 2022, 4:00 PM - 5:30 PM
The theme of this year's Annual Celebration is: Ignite, Inspire, Imagine . . . Three simple words that can be interpreted so many ways as we strive to live the Gospel
Sunday, January 30 | Bethel Highlands Campus | 4:00 pm
Join us for a look back (both in activities and finances) at 2021 and a look to what's in store for 2022.
Box meal provided, those in attendance may choose to eat it there directly after the meeting or take it with them to eat it at home.
There will be prize drawings for gift cards from local businesses/restaurants for all in attendance.